Problem: After disabling TLS 1.0, 1 or more errors are encountered when attempting to log into the CAPSYS server manager and CAPSYS web client.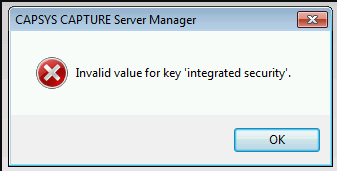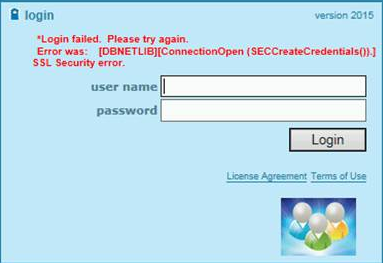 Solution:
Download the Utility attached to this KB article. Unzip the two files into a folder on both the application server and web server. Be sure that .NET 4.6.1. is installed as well as SQL Native Client 11.3.6538.0 The SQL Native Client must be at least version 11.3.6538.0 (SP3) to support TLS 1.2.The current version of SQL Native Client 11 is 11.4.7001.0
Run the .exe as Administrator. After it launches, it will show both connection registry settings, which will most likely be using SQLOLEDB. Assuming the SQL Server Native Client 11.3.6538.0 driver exists, then click the Update button which will be enabled to updated the registry connection information. At this point, TLS should be able to work without incident.